The pigeon sim visited the LonCon3 72nd World Science Fiction convention at the ExCeL centre last week. The event covered Thursday 14th to Monday 18th, with the weekend looking like the best part as lots of people were dressed up as science fiction characters. On the Friday shift we did get Thor on the pigeon sim, along with batman and spiderman though.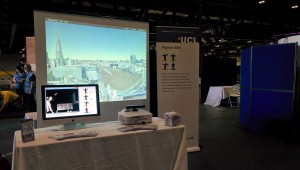 The picture above shows the build after Steve and Stephan had finished putting it all together on the Wednesday afternoon.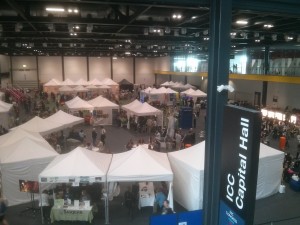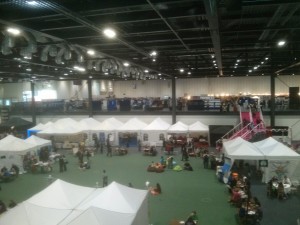 The white tents show the "village" area, while we were in the exhibitors' area which is the elevated part at the top of the pink steps on the right. Our pigeon sim exhibit was about two rows behind the steps on the elevated level.
I'm slightly disappointed that Darwin's pigeons (real live ones) weren't arriving until Saturday, so I missed them, but the felt ones were very good: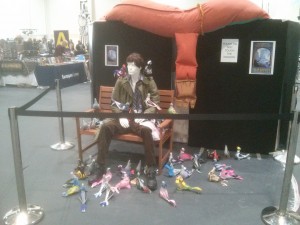 And finally, you can't have a science fiction event without a Millennium Falcon made out of Lego: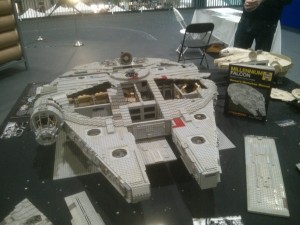 Made by Craig Stevens, it even folds in half so you can see inside: http://www.loncon3.org/exhibits.php#70 and http://modelmultiverse.com