Title of the Project: Quick Development for a Quick Buck?
The project focuses on the new government 'business rates retention scheme', which aims to address the lack of local planning fiscal incentive through localised revenue generation. It will look to assess any long-term net impacts of out-of-town retail development on councils' potential commercial property rates income, and whether short-term gains through the creation of new off-centre retail space are offset in the longer term by the decline of rateable values in town centres. The spatial-temporal distribution and visualisation of values may give an insight into other key effects on recent developments.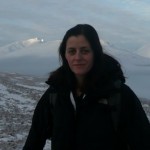 Gaynor's CV
Gaynor is  a human geography and GIS graduate working in integrated planning and design practice for several years. Her main roles have been working with project teams to apply spatial analysis techniques to masterplanning, urban design and economic development briefs to strengthen evidence-based decision making. Gaynor is currently working for Geofutures, which is an independent GIS (geographic information science) consultancy founded in 2002. The company works with government, corporate and non-profit clients to analyse and map data, revealing insights and focusing decision-making. Geofutures provides full-service GIS research, and also offers online GIS applications to allow clients to interact with maps, graphics and data. The consultancy has particularly strong experience in the fields of sustainability research, property, retail, and town centres.
Gaynor's Aspirations for the User Fellowship
I'm excited to learn from this academic research group, be part of a group of fellows doing something similar, see the links that can be made between academic, public and private practice, and how the geospatial community more generally can change approaches and solutions through collaborations like these.